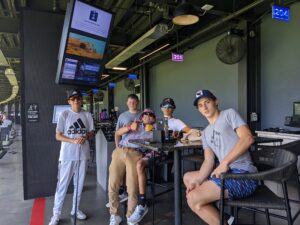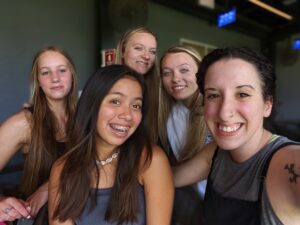 Why we exist
FBCH Youth exists to lead students into a growing relationship with Jesus Christ through personal discipleship. We strive to accomplish our mission by creating a place where students are exposed to sound biblical teaching, intentional accountability, participation in local missions, and the spreading of the gospel in their schools.
When do we meet?
We meet every Sunday night at 5:00pm in our Youth Room which is located downstairs. Sunday School meets at 9:30am in the youth Room before service. Check us out here on our website to see the activities we have coming up.
Want to serve?
Thank you for your interest in serving in the Student Ministry! FBCH Youth is focused on youth discipleship and leading them individually into a personal relationship with Christ. We need strong role models who are willing to invest their time and Spiritual gifts into this mission. There are many opportunities to serve and all of them are vital to our mission. It is our desire to help you find a place to serve that best fits your natural gifting, interests, and schedule. If this is you, please contact one of our leaders (contact info under bio).
meet our leadership team
Calab Bowers
Calab Bowers has been involved with FBCH Youth for many years and has put in a lot of time mentoring the students. He and his wife, Emily, are from Highlands and have five young boys.
Linnette Bohner
Linnette, her husband, and their three children joined FBCH in April. Starting in June, she joined the Youth Leadership Team. Linnette has served in Youth Ministry for over 10 years and has a passion for leading and mentoring.
Email: lizquierdo94@gmail.com